• Challenge Quilts • Commission Quilts • Other Original Quilts • Quilts from Classes & Patterns • Tribute Quilts • Art Quilts Page • Home •
We'll Always Have Paris
Vintage Revisited: Block 3
24" square
My good friend Mary Kerr issued a challenge to 19 of her quilter friends. In each of of the six rounds, Mary distributes virtually identical blocks to each of us and we create quilts in our own styles from these vintage blocks. Click here for more information about her Vintage Revisited challenge.
Ah, red, white, and blue. Lots of quilters do wonderful things with this combination, but I'm not one of them. I didn't want to create a patriotic quilt since that seemed to be the obvious direction to take. After much thought, I considered the red, white, and blue stripe around an old air mail envelope. Then I had it. The background is subtly handstamped organza layered over black. The French airmail postage stamp was phototransferred and then I completed the cancellation by stippling with a Pigma pen to match one of the rubber stamps used in the background. I really enjoyed making this quilt.
I'm halfway there!
This quilt is in Mary Kerr's collection for exhibit until 2010.
---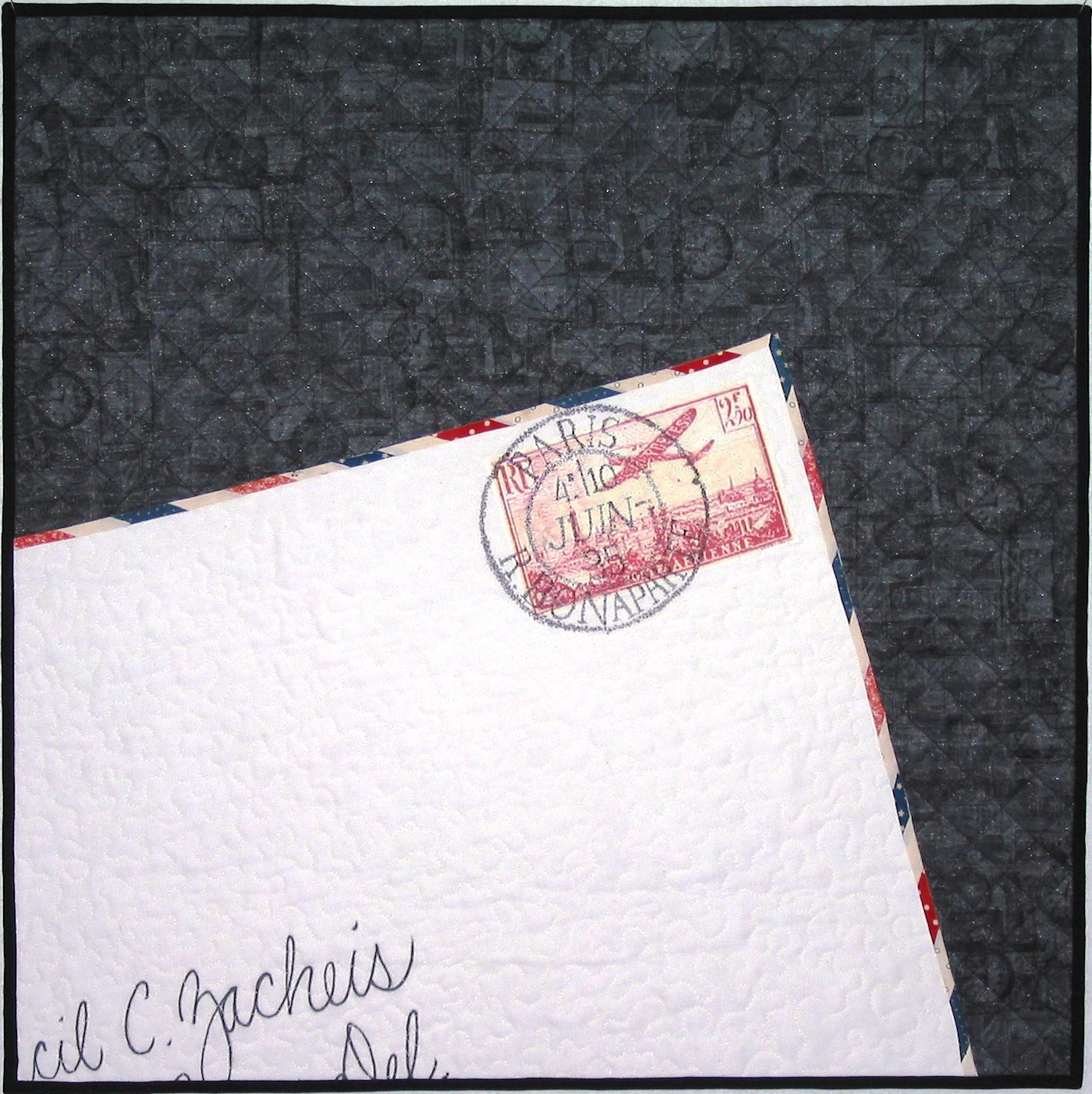 • Challenge Quilts • Commission Quilts • Other Original Quilts • Quilts from Classes & Patterns • Tribute Quilts • Art Quilts Page • Home •