• Challenge Quilts • Commission Quilts • Other Original Quilts • Quilts from Classes & Patterns • Tribute Quilts • Art Quilts Page • Home •
A Tisket, a Tasket, a Little Vintage Basket
Vintage Revisited: Block 1
24" square
My good friend Mary Kerr issued a challenge to 19 of her quilter friends. In each of of the six rounds, Mary distributes virtually identical blocks to each of us and we create quilts in our own styles from these vintage blocks. Click here for more information about her Vintage Revisited challenge.
This first block was really tough for me. Somehow, I hadn't made the leap to taking the block apart and messing with its components. So, I kept the block intact and showcased it with some of my favorite batik and stripes. I kept it simple in keeping with the simplicity of the original color scheme and pattern.
One down, five to go!
This quilt is in Mary Kerr's collection for exhibit until 2010.
---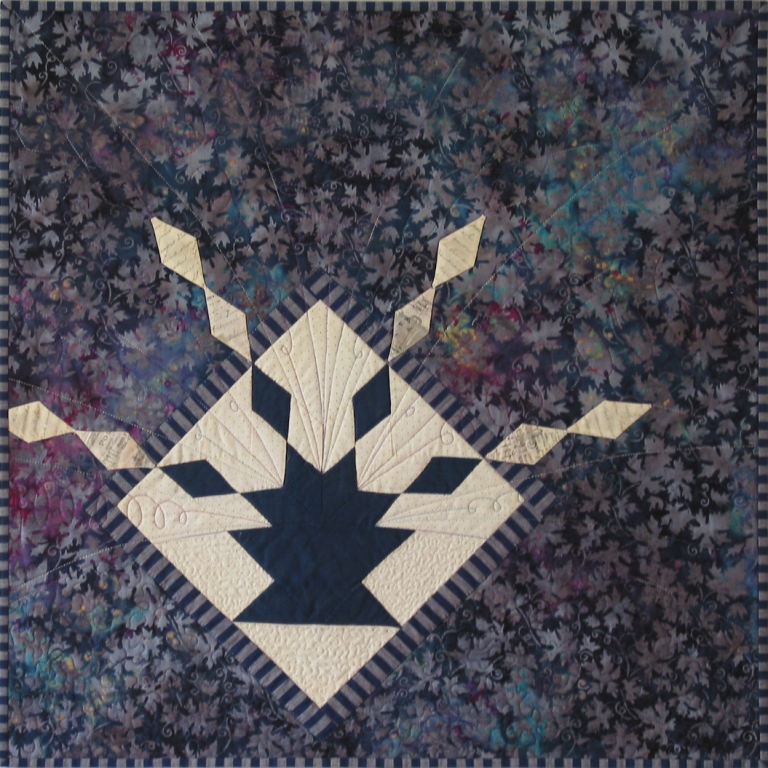 • Challenge Quilts • Commission Quilts • Other Original Quilts • Quilts from Classes & Patterns • Tribute Quilts • Art Quilts Page • Home •